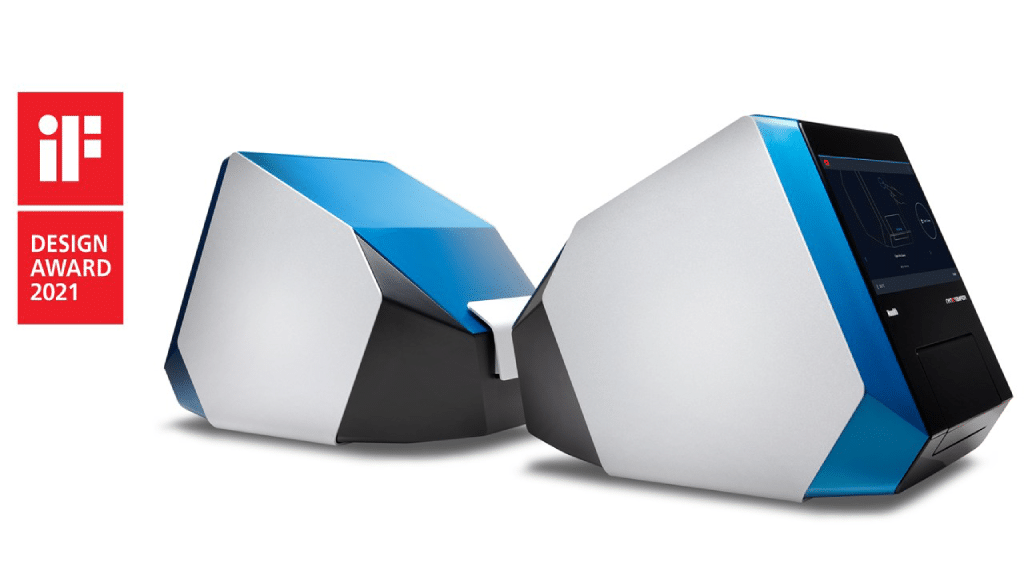 NanoTemper's newest Monolith instrument has been awarded the globally renowned iF DESIGN AWARD 2021. User-friendly design has always been a core focus in NanoTemper's product development. NanoTemper's design approach — beyond thinking about aesthetics — puts the researcher's needs at the center, ensuring that instruments not only solve big research challenges but also are intuitive and easy-to-use.
The iF DESIGN AWARD is organized annually by the world's oldest independent design institution, the iF International Forum Design GmbH in Hannover, Germany. Every year since 1954, the iF DESIGN AWARD has honored outstanding design and its relevance for certain business areas. Monolith was recognized because "it exceeds competitors in ease of use and the technical finesse that allows analysis with tiny amounts of sample material." The acknowledgement continues, "The bold design manifests both NanoTemper's technological excellence and dynamic approach to the laboratory environment." Read more here about why Monolith was selected for the iF DESIGN AWARD.
About Monolith
In September 2020 NanoTemper debuted the newly redesigned Monolith, offering higher-quality molecular interaction measurements for very challenging targets. Its new design guarantees a more user-friendly workflow, quicker assay development, and higher quality MicroScale Thermophoresis (MST) measurements for molecular interactions. These updates make Monolith especially suited for examining challenging targets such as membrane proteins, intrinsically disordered proteins (IDPs), proteolysis-targeting chimeras (PROTACs) or RNAs.