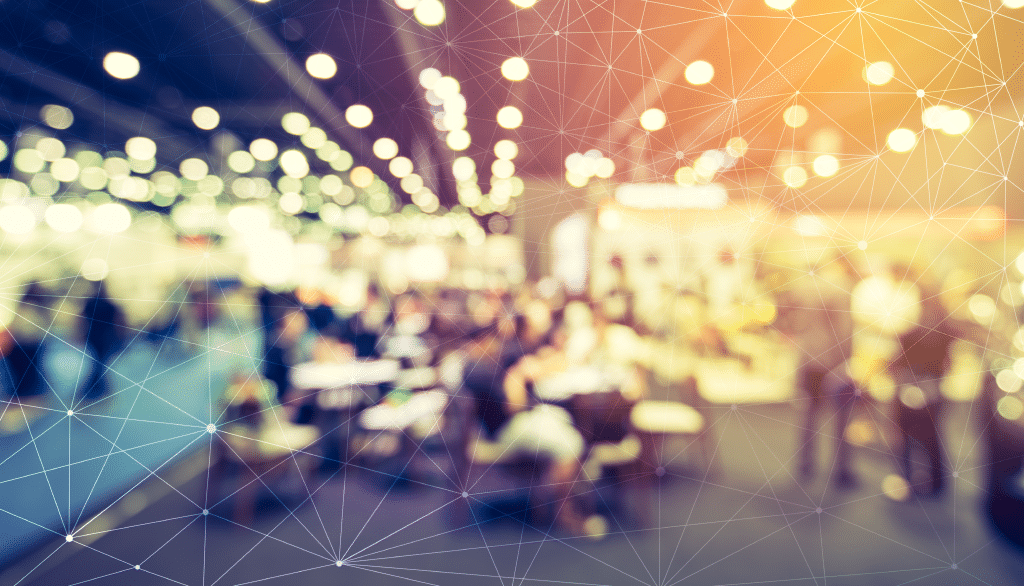 When you're part of an industry that moves quickly, it's important to keep up with the latest news. You get updates from colleagues, news sites, and online communities. But nothing matches the experience of going to a conference.
How do you decide which biologics conference to attend when there are so many options?
Some conferences focus on a specific topic in biologics, while others cover biologics from start to finish. Weeklong multi-track conferences have a different energy than smaller conferences. Industry leaders provide a broad perspective, while the scientist who built the workflow can tell you exactly what worked, and what didn't.
Use this list of crowd-sourced favorites to kick-start your 2023 biologics conference plans. Find out when and where each conference takes place, who will be there, which topics are covered, and what else to expect.
Europe: June 6-8, 2023 Amsterdam
USA: Dec 13-16, 2023 San Diego
Join the global antibody community to hear the latest on the design, engineering, and selection of antibody-based therapeutics at this annual event that has been running for more than 30 years. On top of attracting industry experts, this event is a favorite for early career professionals.
The agenda covers the entire spectrum of antibody discovery and development. Topics include:
How to develop an antibody-based drug from discovery to IND
Computational and machine learning-guided antibody engineering, progress and challenges
Novel antibody-drug conjugates, bispecifics, multi-specifics, and therapeutic combinations
Engineering the Fc region to improve therapeutic effects
Integrating functional screening into initial antibody discovery
Adaptive immune receptor repertoire data processing, annotation and interpretation
Conditional/targeted activation
Advances in immunocytokines
T-cell engagers and immunotherapy
Start your day with some fresh air. Join fellow antibody scientists for sunrise yoga or a morning fun run.
If you're new to antibody engineering, front-load your conference experience with a training course.
USA: Mar 20-22, 2023 San Diego
Europe: Oct 10-12, 2023 Basel
Join biologics professionals from discovery, development, manufacturing, through market access. You will meet R&D scientists, CEOs, professors, and investors. Whether you're from big pharma, a start-up, academia, or a CDMO, you'll be in good company
While some conferences have a very specific focus, this event goes broad. Main themes and noteworthy topics are as follows:
Antibody-based biologics

Enhancing therapeutic efficacy; preclinical formulation developability; implementing AI and computation tools; analytical and structural characterization

Immunotherapy

Tumor microenvironment; neoantigens and biomarkers; cell and gene therapy; targeting checkpoint pathways; therapeutic vaccine development; precision medicine; AI in oncology

Biosimilars

Market access and commercialization; real-world evidence and data; IP; regulation; sustainability; patient and physician engagement; healthcare policy

Clinical trials

Planning and trial design; patient devices and monitoring; data capture, transfer and protection; patient engagement and recruitment

Manufacturing and bioprocessing

Process development; technology transfer; quality control
While other events have a specific focus, at this one, you'll have the opportunity to learn something different. Connect with people across different functions. Discover new start-ups. Or exhibit and pitch your own at the Start-up Zone.
USA: May 15-19, 2023 Boston
Europe: Nov 14-16, 2023 Lisbon
Join protein engineering and biotherapeutics experts from pharma, academia, and government at the 19th edition of the Protein Engineering Summit. Catch up on recent advances and learn what's in store for the future of biotherapeutic drug development.
With a focus on biologic drug development, presentation topics include:
Engineering and advancing antibody-based biologics, including antibody drug conjugates, bispecific and multispecific antibodies
Cell-based and next generation immunotherapies
Emerging targets in oncology
Optimizing protein expression workflows
Biophysical methods and digital integration of biotherapeutic analytics
Assessing and managing immunogenicity
If you're early in your career or relatively new to biologics, have a look at the list of short courses and full-day training seminars. And don't miss the young scientist keynote, honoring a scientist who has demonstrated scientific advancement and innovation in the field of protein engineering.
Jan 16-20, 2023 San Diego
Join industry protein scientists working in biotherapeutics R&D at The Protein Science and Production Week. Catch up on the latest innovations in the discovery, development, and bioprocessing of antibody-based therapeutics, vaccines, and cell and gene therapies.
With six concurrent sessions, topics include:
Antibody discovery and engineering

New capabilities of core technologies; integration of computational and machine learning models; novel modalities

Bispecific antibody development

Drug-like properties for early developability; parameters and clinical milestones in safety and efficacy, ADCs and combination therapy

Characterization of biotherapeutics and vaccines

Analytical tools for protein aggregation, stability assessment, detection, and control of contaminants and impurities

Cell and gene therapy

Product and process characterization and development; critical quality attributes; analytical toolbox; scale-up; role of CDMOs

Biotherapeutic expression and production

Cell line engineering and development; recombinant protein expression and purification; optimization of protein production workflows

Process technology and innovation

Challenges, innovations, and technical solutions for higher throughput and automation in the production of increasingly complex biotherapeutics
For a more comprehensive understanding of a topic in biotherapeutics, sign up for a Training Seminar. You will find topics such as antibody engineering, and next generation sequencing data analysis and interpretation.
Balance out your week with some movement, mentorship, networking, strategizing, and socializing! Get to know fellow scientists while you get to know San Diego at the City Walk Meet Up. Explore mentorship – as a mentor or as a mentee – at the Young Scientist Meet Up. Exercise your elevator pitch at the Speed Networking event. Advocate for advancement at the Women in Science Meetup.
March 30-31, 2023 London, UK
Join fellow biologics R&D professionals – from early career scientists through professors, program directors and C-level industry leaders – for the 16th annual Proteins and Antibodies Congress and the 10th Peptides and Oligonucleotides Congress.
Topics include:
Antibody-based molecular engineering

Antibody discovery to membrane proteins and challenging targets
Identification and validation of novel oncology ADC targets
Approaches for bispecifics identification

Emerging techniques for bioanalysis & characterization

Integrated bioanalytical approaches for complex modalities
Immunogenicity of new modalities
Use of structure-function relationship for improved biologics developability
New analytical characterization technology and workflows

Computational tools, AI/ML, and structural approaches in engineering

Machine learning in early biologics development
Integration of data for AI/ML and structural modeling

Multispecific antibodies, cell engagers and other new modalities

T cell engager design and combinations
Development of antibody fragment drug conjugates for solid tumors
Get started early at the pre-event focus day with networking and talks and discussions on specific topics within antibody engineering and computation, and biologics characterization and analysis.
In addition to being known for its engaging and interactive discussion-based sessions, post-conference reviews celebrate the productive conversations, and ease of networking throughout the event.
Europe: May 31-Jun 2, 2023 Berlin
USA: Sep 18-19, 2023 Boston
Join drug delivery and formulation scientists and engineers to catch up on the latest innovations and gain insight on current challenges in pharmaceutical, biologics and device development, and technologies.
With four main conference streams – Technology & Innovation, Small Molecules, Biologics, Device Development – topics covered include:
AI and machine learning: how they are changing the industry
Challenges in deliverability and bioavailability
High throughput formulation screening
Developability assessment of biologics
Formulation of novel molecules
New technologies in reformulation
Innovation in next-generation drug delivery
Enabling bioperformance prediction through data analytics
Development of combination products, challenges and opportunities
With attendees from all over the world, and a lot of time built-in for networking, refreshments and 1:1s, this is a great opportunity to make new connections, and broaden your horizons.
BPI US West: Feb 27-Mar 2, 2023 San Diego
BPI Europe: May 8-11, 2023 Amsterdam
BPI US: Sep 18-21, 2023 Boston
BPI Asia: Apr 17-23, 2023 Online
Join fellow bioprocessing experts to learn and share the latest in bioprocessing technology and innovation, and process efficiency improvements.
Multiple conference tracks cover all aspects of bioprocessing. Topics include:
Cell line development and engineering

Inducible systems for recombinant protein expression; improving cell line development workflows

Cell culture and upstream processing

Cell line development strategy to improve multi-specific antibody expression; bispecific antibody development case study

Recovery and purification

Implementation of continuous processing; using AI and molecular simulations to inform process design and product design

Analytical and quality

Potency assay lifecycle of a biologic; Use of data-driven decisions to accelerate processes; ICH quality guideline updates; QbD in analytics

Manufacturing Strategy and Bioprocessing 4.0

Compressing development timelines without impacting quality; optimizing tech transfer; accelerating process development with machine learning; analytical control strategy and life cycle management for biologics products

Next generation CAR and T cell therapies

Multi-antigen targeting and redirecting; engineering T cells to overcome the tumor microenvironment

Cell and gene therapy

CDMO selection and manufacturing best practices; supply chain challenges and innovations
Have a look at the pre-conference workshops – They're not only for early career scientists. Workshops range from hands-on data analytics training to a series of short talks on the future of mRNA therapeutics and vaccines, to a short course on practical implementation and considerations for continuous biomanufacturing.
Europe: Mar 14-16, 2023 Barcelona
USA: Aug 14-18, 2023 Boston
Join bioproduction, analytical and formulation professionals for the latest solutions and innovations in bioprocess optimization.
Multiple conference tracks cover all aspects of bioprocessing. Topics include:
Upstream processing

Optimizing cell line development; modeling and machine learning in upstream processing; advances in process control

Downstream processing

Intensified and continuous processing; improving purification and recovery

Gene therapy

CMC and analytics; improving product quality through in-depth characterization

Cell therapy

CMC and analytics; large-scale workflows and cryopreservation; optimizing comparability strategies

Analytical and quality

Role of CQAs for product quality control from manufacturing to shelf life; methods to identify product-related impurities; host cell proteins

Stability and formulation

Developability assessment; formulation of novel molecules; modeling and machine learning in formulation development; avoiding and modeling aggregation during freezing and thawing
Get up to speed in bioprocessing, gene therapy, potency assays or CMC by signing up for a training seminar.
If you're building your networking muscles, or are still getting your feet wet in the bioprocessing space, check out a breakout session where experts and newcomers share examples, vet ideas, and work together to solve challenges.
Enhance your experience with a little extra effort
Once you have registered for a conference, invest some time preparing so you can make the most of the experience. A little bit of effort will go a long way.
Map out which sessions you want to attend. And check the conference website occasionally so you are aware of any agenda updates.
Find out who will be there — collaborators, mentors, old colleagues – and make plans to meet.
The benefits of attending conferences go well beyond hearing the latest news – it's also about the people. Developing biologic therapeutics is a group effort that is fueled by collaboration, exchanging ideas, building strong teams, and friendships. And conferences are the nexus.
For more conference preparation tips: How to get the most out of scientific conferences
If you assess developability of biologics candidates: Your guide to efficiently develop antibody-based therapeutics
If you optimize biologics formulations: 5 formulation changes you can evaluate with Dynamic Light Scattering to increase your biologics candidates' success