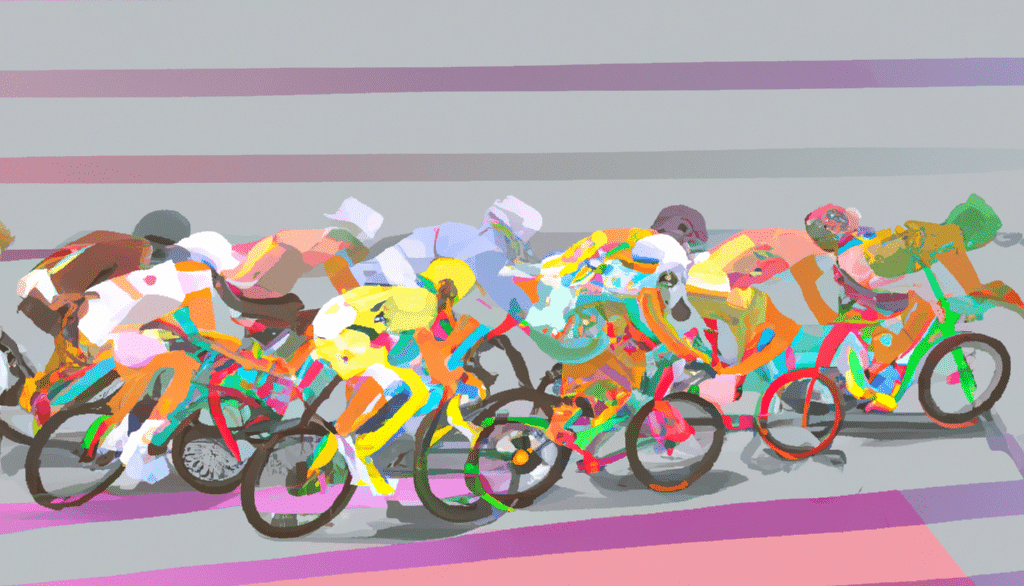 2023 is expected to be a year of big announcements in the targeted protein degradation (TPD) therapeutics space. With more than 20 degraders in clinical trials, many decisions are coming. The race is on.
PROTACs and molecular glue degraders are no longer seen as an unproven modality. It's now the norm for a pharma company to have protein degraders in their drug discovery pipelines, focusing on elusive 'undruggable' high-value targets. And biotech start-ups with degrader platforms are securing investments, even with the widespread decline in funding.
Yet the field is still young enough that the founders of early TPD companies are at all the conferences delivering the plenary talks. You'll hear the latest news directly from company founders, CEOs, CSOs, SVPs, and scientific directors who made the initial discoveries that got the field started.
Choose from these 8 conferences to catch up on recent progress, discover the latest approaches, and be among the first to hear big announcements. Save this quick-reference summary of 2023 TPD conferences.
Jan 24–26, Boston, USA
Be among the first to attend a conference focused exclusively on molecular glue degraders. Join leading chemists, biologists, bioinformaticians, structural scientists, and computational chemists from around the world to accelerate the first wave of molecular glues into the clinic.
What's on the agenda
Novel mechanisms of newly discovered molecular glues
Rational design approaches for next-generation glues
Library-specific screening and identification assays
Tools to discover new targets and assess ternary complex formation
Mar 15–16, Boston, USA
This two-day congress connects leaders from biopharma and academic institutions to share insights and novel approaches to target the undruggable and expand the scope of therapeutically reachable targets.
What's on the agenda
Advances in rational discovery & design of molecular glues and their role in expanding the druggable proteome
New approaches with antibody-based degraders, and proximity-induced stabilization
Computational approaches to predict productive PROTAC ternary complexes, and mapping degradability of targets
March 28–30, London, UK
Now in its third year, this event gathers key European biopharma leaders and global TPD experts to share updates and dive into the biggest challenges in early discovery and preclinical stages. This is a more technical- and mechanistic-centered forum.
What's on the agenda
Next-generation approaches and novel degradation mechanisms
Computational modeling of TPD to improve structural predictions
Use of enhanced assay selection and development for optimization of degrader design
How mechanistic cascades inform degrader discovery and design
Apr 10–13, San Diego, USA
Drug Discovery Chemistry has been connecting technical experts, project directors, and innovators from all areas of small molecule therapeutics for 18 years. With more than 10 concurrent tracks, you can catch up on TPD, and expand your understanding of adjacent topics.
What's on the agenda
New strategies to target extracellular proteins, transcription factors, and other elusive targets
How approaches to improve drug-like properties of PROTACs have fared in the effort to overcome ADME challenges
How structural and biophysical characterization of ternary complexes informs understanding of degradation efficiencies and recruitment mechanisms
Apr 11–13, Boston, USA
As its name implies, the focus of this conference is on using E3 ligases in TPD. Catch up on recent findings, and learn about novel approaches with newly discovered and underexploited E3 ligases.
What's on the agenda
Unexploited ubiquitin ligases – structure, function, and therapeutic potential
Computational approaches for early ligase and ligand discovery
How ligases are being used to inhibit — rather than degrade targets — and the associated advantages and drawbacks
Sept 25–29, Boston, USA
Now in its 23rd year, Discovery on Target brings together drug discovery professionals building therapeutics ranging from biologics to small molecules.
Learn about progress on current and emerging drug targets and technologies, and target validation strategies for the discovery and development of new therapeutic agents.
With multiple concurrent sessions over five days, you can catch up on advances in TPD, and broaden your knowledge about other approaches and therapeutics.
What's on the agenda
Emerging modalities breakthroughs for hard-to-drug targets
Advances in AI approaches
New tools that accelerate the discovery and characterization of degraders
Date and location TBA
The 2022 summit, last held in Boston Oct 22–25, 2022, saw a record number of first disclosures of data delivered by industry leaders. You can count on even more findings to be revealed in 2023.
Join experts from large pharma, innovative biotech, and renowned academics to discuss the full breadth of protein degrader drug development — from discovery to clinical development and manufacturing.
What's on the agenda
Industry leaders' first disclosures of pre-clinical and clinical data
Next-generation strategies for difficult-to-drug targets
Pre-conference workshops and boot camps for those new to TPD
Date and location TBA
PROTACs are now an accepted therapeutic modality, and they're here to stay. But they bring their own challenges to scale-up and screening campaigns. Expect lots of progress in this relatively new area. Check the conference website for details of this follow-up to a highly successful inaugural summit that was held in Boston Dec 6–8, 2022.
Join a small but mighty group of early discovery scientists with expertise in assay development, and screening strategies. Learn how they identify new targets, discover novel ligands, and move them from early discovery to drug candidate.
What's on the agenda
Experts will present case studies and share actionable insights on the unique challenges screening degrader candidates
New technologies and approaches to overcome challenges with scale-up and high-throughput screening
Approaches to optimize in vitro assays to better predict in vivo function
Amplify your experience with a little extra effort
After registering for a conference, it's time to move on to planning. It doesn't take a lot of time to select the sessions you'll be attending, and to set up meetings. And it sets you up to get the most out of your experience.
For more conference preparation tips: How to get the most out of scientific conferences
More resources on PROTACs:
If you're facing challenges characterizing your PROTAC leads: Rely on Dianthus to overcome roadblocks in your PROTAC characterizations
If you're struggling with affinity screening campaigns: Put your challenging affinity screening campaigns back on track