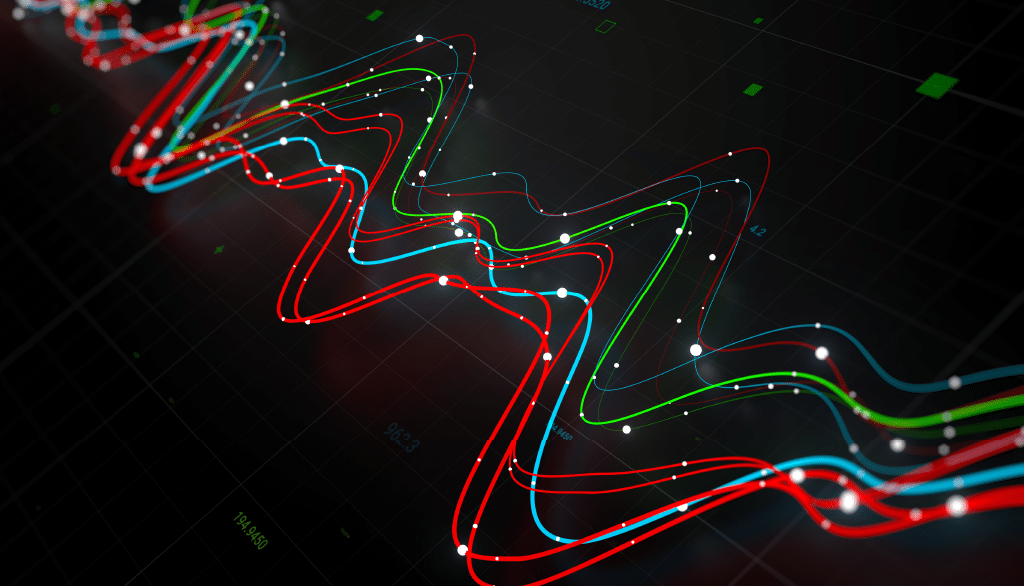 Tycho gives you a better idea of what you're working with by comparing your samples: Comparing a protein before and after storage, or comparing a protein in different buffers, or comparing the current batch with the previous batch.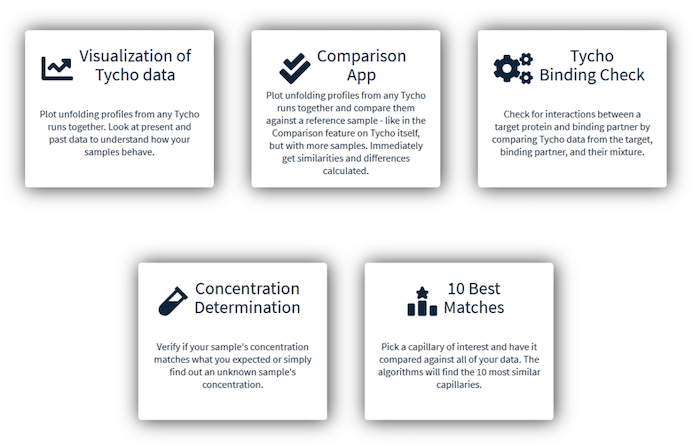 You can then easily access and analyze your Tycho data on Tycho.Cloud, which has a few small but powerful analysis apps to support some of the workflows in which researchers commonly use Tycho.
For more advanced ways of looking at your data, here are three new Tycho.Cloud apps that all take a slightly different approach to comparing samples:
Visualization app
The Visualization app allows you to simply pick any samples from your database and plot them together however it suits you – choose your own color scheme, for example, or look at the different wavelengths.
Comparison app
The comparison feature on Tycho allows you to compare capillaries from the current measurement to a reference from the database. The Tycho.Cloud Comparison app has a much bigger version of this – compare more runs, more capillaries, and get way more info out of it!
10 Best Matches app
With the 10 Best Matches app, select any sample in your database and find the 10 samples that resemble it the most. Maybe you mislabeled your tubes and want to figure out what's what. Or you're just curious whether any other proteins behave the same way as yours. 10 Best Matches helps you remove the mystery.
There are more helpful apps to come! One of the big visions for Tycho.Cloud is to allow researchers to easily access, share, and analyze all kinds of research data. Thanks to feedback from Tycho users, we're laying the foundation by developing apps that do that.
Can you think of other ways to compare Tycho data?
Let us know at nt.cloud@nanotempertech.com. As long as Tycho.Cloud is in beta, it's free and open for anyone!